Salzburg Festival 2023 - Schedule, Program & Tickets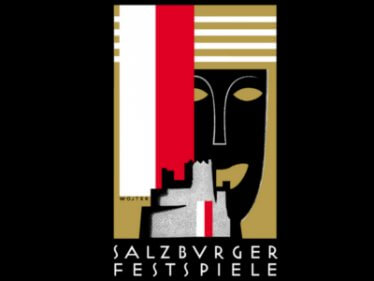 Salzburg Festival 2023
"The time is out of joint" — the dictum that moved Shakespeare's Hamlet to bring things back into balance leads us mentally to those works, and here especially to those of operatic literature, which are on the program for the coming season of the Salzburg Festival. Our time also seems to be completely out of joint; Questions about universal connections and perspectives are more urgent than ever today. Can art do anything to oppose such a world?

Shakespeare, the genius of the world theatre, who understood wisdom in equal measure with the roar of laughter and the horror of knowledge, stands by our side, hand in hand with Verdi in Macbeth and Falstaff. Next to him the other genius: Mozart, who with his Figaro gently and playfully blows up a whole world and yet remains committed to the ethos of humanity. — Similar and yet very different from the great enlightener Lessing, who gave us an instrument for tolerance and humanity with the ring parable. And alongside these geniuses, a Czech loner and emigrant from the 20th century: Bohuslav Martinů, who deals with nothing less than the adaptation of the Christian passion story and brings to mind the questions of his time, which are also the questions of our time, as if under a magnifying glass.

In the middle of the 19th century, Hector Berlioz composed the Twilight of the Gods on the backdrop of the ancient world with the Grand Opéra Les Troyens. The great English baroque composer Henry Purcell also describes the ambivalence of our existence in his Indian Queen: "While by such various fates we learn to know, / There's nothing, no, nothing to be trusted here below." With Gluck's Orfeo ed Euridice we climb in the darkness of Hades and witness the triumph of love over death. The eternal light, in turn, Lux aeterna, becomes a sound in the Overture spiritual, as does the chiaroscuro on the threshold of the afterlife — "a mild light that seems to come from far away in time and space" (György Ligeti). "Sending light into the depths of the human heart" is how Robert Schumann called the task of art.

Max Reinhardt, the great theater maker and co-founder of the Salzburg Festival, whose 150th birthday and 80th death anniversary we will commemorate in 2023, affirmed in his famous speech about the actor: "I believe in the immortality of theater. It is the blissful hideaway for those who secretly pocketed their childhood and fled with it to continue acting to the end of their lives." We too believe in the immortality of theatre, opera, great works of art . They are the ones who open up new ways of thinking for us, which allow us to take a deep look into the existential questions of humanity, into the human condition.

We look forward to the coming summer, we look forward to seeing you, dear audience, because "Art only exists for and through others" (Jean-Paul Sartre).