Classical Concerts Salzburg - Program & Tickets
Schlosskonzert Mirabell
Schloss Mirabell, Marmorsaal, Mirabellplatz 4, 5020 Salzburg

Klangvolles Konzert in wundervollem Ambiente
Best of Mozart Fortress Concerts
Festung Hohensalzburg, Wappensaal, Mönchsberg 34, 5020 Salzburg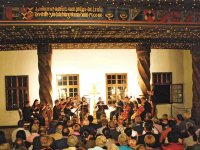 With more than 300 concerts being performed every year, the world-renowned Salzburg Fortress Concerts take their place among the most magnificent series of chamber music concerts. The special atmosphere of the 900 year-old Fortress Hohensalzburg together with the excellent acoustics of the Golden Hall ensure that the concert-goer experiences far more than just a concert.
Best of Mozart Fortress Concerts
Festung Hohensalzburg, Goldener Saal, Mönchsberg 34, 5020 Salzburg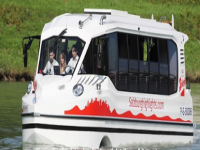 Combine Austria's only amphibious bus city tour in an amphibious vehicle built exclusively for the Mozart city of Salzburg with an unforgettable VIP dinner & Best of Mozart fortress concert high above the roofs of Mozart city, on the world-famous Hohensalzburg fortress, combined with a breathtaking and unsurpassable view of the city and Country.