Burgtheater Vienna – Schedule, Program & Tickets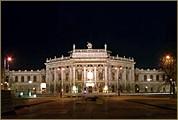 After the Comédie Francaise, the Burgtheater in Vienna is Europe's second-oldest theatre. Today, the Burgtheater, originally known as the K. K. Hoftheater nächst der Burg, complete with its three affiliated venues – the Akademietheater, Kasino and Vestibül – and a permanent ensemble of more than 80 actors and actresses, is one of Europe's largest theatres and plays a seminal role in the German-speaking theatrical world. Every season, the Burgtheater and its affiliated venues welcome approximately 400,000 theatre-goers to some 800 performances.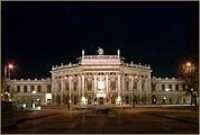 A indebted small town experiences its upswing as a health resort thanks to a healing water source. But diseases among the bathers make the bath doctor Tomas Stockmann suspicious - an analysis of the water results in a harmful contamination. In the escalating conflicts of interest, Tomas Stockmann will soon be alone. He must realize that his fellow citizens are more interested in preserving the status quo than in uncomfortable truths.
Heimat 3.0
Ein Fest anlässlich 30 Jahre "Heimat Fremde Heimat"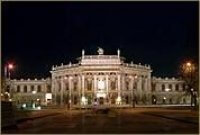 Heimat Fremde Heimat, das interkulturelle Magazin des ORF, ist seit drei Jahrzehnten mediale Heimat für das diverse Österreich. Es beweist seit 3 Jahrzehnten, dass "Heimat" nichts Statisches ist und keineswegs ein Begriff, der nur für eine Gesellschaftsgruppe oder Kultur reserviert wäre.
...