Burgtheater Vienna – Schedule, Program & Tickets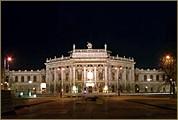 After the Comédie Francaise, the Burgtheater in Vienna is Europe's second-oldest theatre. Today, the Burgtheater, originally known as the K. K. Hoftheater nächst der Burg, complete with its three affiliated venues – the Akademietheater, Kasino and Vestibül – and a permanent ensemble of more than 80 actors and actresses, is one of Europe's largest theatres and plays a seminal role in the German-speaking theatrical world. Every season, the Burgtheater and its affiliated venues welcome approximately 400,000 theatre-goers to some 800 performances.
Ein Sommernachtstraum
William Shakespeare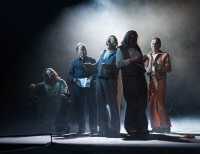 Das Glück küsst manche oft und manche nie.
William Shakespeare
Ein Sommernachtstraum
Der Besuch der alten Dame
Friedrich Dürrenmatt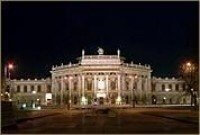 Frank Hoffmann wird diese große Parabel der Moderne in Koproduktion mit den Ruhrfestspielen Recklinghausen und Maria Happel und Burghart Klaußner in den Hauptrollen inszenieren...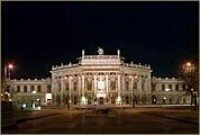 Das "schottische Stück", wie es in der Theaterwelt abergläubisch genannt wird, ist Shakespeares mit Abstand kürzeste Tragödie – und zugleich eine der größten. Hier werden scheinbar unüberwindliche Gegensätze unter dem Hexenmotto "Fair is foul, and foul is fair" zu einer schwarz funkelnden Einheit...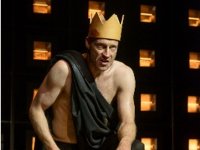 Die Söhne des Oedipus, Eteokles und Polyneikes, sind tot, gefallen im Krieg um Theben. Während der neue alte Herrscher Kreon Eteokles bestatten lässt, verweigert er Polyneikes, den er als Staatsfeind betrachtet, ein Begräbnis. Dessen Schwester Antigone rebelliert gegen dieses Bestattungsverbot: Geschwisterliebe und Staatsraison stehen einander unversöhnlich gegenüber...