Volkstheater Vienna – Schedule, Program & Tickets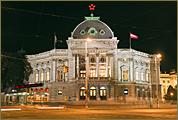 Since the Viennese Volktheater (then to distinguish it from other national platforms of the Dual Monarchy under the name Deutsches Volkstheater) was founded in 1889, the Viennese theater scene is still divided sharply by stalls: the Burgtheater is about reserved as an imperial private theater of the aristocracy. There is increasing the over voices calling for a German folk theater as decidedly bourgeois, even folk pictorial counterpart to the Court Theatre. There should be played alongside popular plays mainly classical and modern dramas ...
Alles Walzer, alles brennt
Volkstheater, Neustiftgasse 1, 1070 Vienna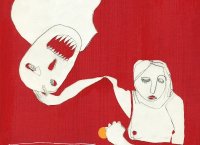 von Christine Eder
Eine Untergangsrevue
Regie Christine Eder, Musik Eva Jantschitsch
"Wir leben im Zeitalter einer großen sozialen Umwälzung. Eine stets stärker werdende Bewegung und Unruhe der Geister macht sich in allen Schichten bemerkbar. Alle fühlen, dass der Boden schwankt, auf dem sie stehen." August Bebel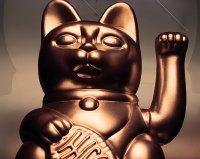 Im Herbst 2015 entwickelten Yael Ronen und Ensemble die Komödie Lost and Found, die privates Chaos mit der historischen Situation nach dem langen Sommer der Migration verknüpfte und mit dem Nestroy-Autorenpreis als Bestes Stück ausgezeichnet wurde.