Volkstheater Vienna – Schedule, Program & Tickets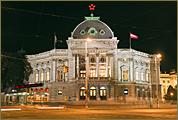 Since the Viennese Volktheater (then to distinguish it from other national platforms of the Dual Monarchy under the name Deutsches Volkstheater) was founded in 1889, the Viennese theater scene is still divided sharply by stalls: the Burgtheater is about reserved as an imperial private theater of the aristocracy. There is increasing the over voices calling for a German folk theater as decidedly bourgeois, even folk pictorial counterpart to the Court Theatre. There should be played alongside popular plays mainly classical and modern dramas ...
Endspiel - Premiere
von Samuel Beckett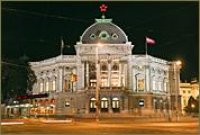 Are we at the end of time - or just about to start again? A deserted landscape with an endless gray sea. And a room. In it a clown-like duo that is stuck: Hamm, with paralyzed legs and blind, orders his servant Clov around. He can walk. But don't run away. Even if he tries again and again.
Faust
Volkstheater, Neustiftgasse 1, 1070 Vienna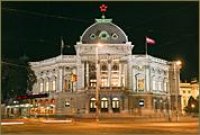 "What am I myself? What did I do? I collected and used everything that came to my mind, my ears, my senses. Thousands of individuals have contributed to my works, they all came and brought me their thoughts, their skills, their experiences; so I often reap what others have sown. My life's work is that of a collective being, and this work bears the name of Goethe." (Goethe 1832, a few weeks before his death)

humanistää!
Volkstheater, Neustiftgasse 1, 1070 Vienna
"deutschen sprach sein ein kulturensprach / sein ein alt alt kulturensprach. deutschen literaturen sein ein kulturenliteraturen / ein ganz groß kulturenliteraturen."

Der Würgeengel - El Ángel Exterminador - Premiere
frei nach dem gleichnamigen Film von Luis Buñuel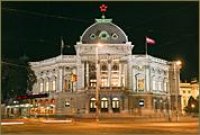 "What am I myself? What did I do? I collected and used everything that came to my mind, my ears, my senses. Thousands of individuals have contributed to my works, they all came and brought me their thoughts, their skills, their experiences; so I often reap what others have sown. My life's work is that of a collective being, and this work bears the name of Goethe." (Goethe 1832, a few weeks before his death)

Faust
Volkstheater, Neustiftgasse 1, 1070 Vienna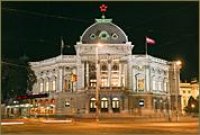 "What am I myself? What did I do? I collected and used everything that came to my mind, my ears, my senses. Thousands of individuals have contributed to my works, they all came and brought me their thoughts, their skills, their experiences; so I often reap what others have sown. My life's work is that of a collective being, and this work bears the name of Goethe." (Goethe 1832, a few weeks before his death)

Der Würgeengel - El Ángel Exterminador
frei nach dem gleichnamigen Film von Luis Buñuel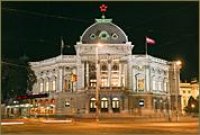 "What am I myself? What did I do? I collected and used everything that came to my mind, my ears, my senses. Thousands of individuals have contributed to my works, they all came and brought me their thoughts, their skills, their experiences; so I often reap what others have sown. My life's work is that of a collective being, and this work bears the name of Goethe." (Goethe 1832, a few weeks before his death)