Volkstheater Vienna – Schedule, Program & Tickets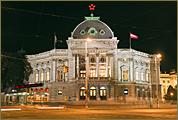 Since the Viennese Volktheater (then to distinguish it from other national platforms of the Dual Monarchy under the name Deutsches Volkstheater) was founded in 1889, the Viennese theater scene is still divided sharply by stalls: the Burgtheater is about reserved as an imperial private theater of the aristocracy. There is increasing the over voices calling for a German folk theater as decidedly bourgeois, even folk pictorial counterpart to the Court Theatre. There should be played alongside popular plays mainly classical and modern dramas ...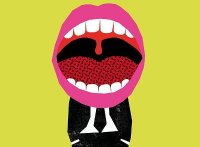 Black Comedy von Peter Shaffer
Deutsch von Lüder Wortmann
Regie Christian Brey
Es ist ein wichtiger Abend im Leben des jungen Bildhauers Brindsley Miller: Wird er den russischen Kunstsammler Godunow vom künstlerischen Wert seiner Skulpturen und den Vater seiner Freundin Carol von seiner Seriosität als Schwiegersohn überzeugen können? Beide Herren haben ihren Besuch angekündigt.