Volkstheater Vienna – Schedule, Program & Tickets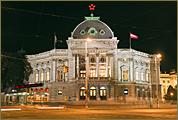 Since the Viennese Volktheater (then to distinguish it from other national platforms of the Dual Monarchy under the name Deutsches Volkstheater) was founded in 1889, the Viennese theater scene is still divided sharply by stalls: the Burgtheater is about reserved as an imperial private theater of the aristocracy. There is increasing the over voices calling for a German folk theater as decidedly bourgeois, even folk pictorial counterpart to the Court Theatre. There should be played alongside popular plays mainly classical and modern dramas ...
Malina
von Ingeborg Bachmann in einer Bühnenfassung von Matthias Seier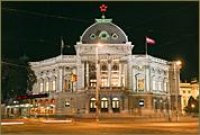 Director Claudia Bauer returns humanistää! returns to the Volkstheater – and once again devotes itself to an icon of Austrian post-war literature.
Hader on ice
Gastspiel - Live in der Roten Bar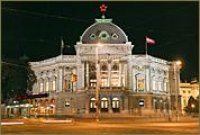 Immer is irgendwas. Entweder die Fiaß schlafen mir ein. Oder sie jucken. Dann krieg i wieder ka Luft, wenn i schneller geh. Oder i hab an Schweißausbruch. Dann friert mich wieder. Das Essen schmeckt mir nimmer, der Sex ist fad, die Hosen sind z'eng. Was is das bitte? - Des muss alles dieser Klimawandel sein, oder?