Akademietheater Vienna – Schedule, Program & Tickets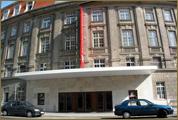 Designed by the architects Fellner & Hellmer and Ludwig Baumann and built between 1911 and 1913, the Akademietheater has been the Burgtheater's second venue since 1922. After many years of requests from ensemble members of the Burgtheater who wanted a second stage of more intimate dimensions, Max Paulsen succeeded in affiliating the "Theatre of the Academy of Music and the Performing Arts", for brevity 's sake called Akademietheater, to the Burgtheater as a smaller, second venue. It was inaugurated on September 8, 1922, with a performance of Goethe's Iphigenia in Tauris. After the Second World War, which the building survived intact, the theatre was re-opened on May 19, 1945, under the direction of Raoul Aslan with Ibsen's Hedda Gabler. The Akademietheater was refurbished and technically upgraded in 1974 and in 1999.
Das weite Land
Arthur Schnitzler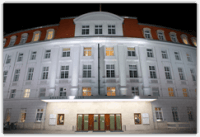 At the beginning of Schnitzler's social panorama, the music falls silent: a pianist, who frequented the villa of the lightbulb manufacturer Friedrich Hofreiter and his wife Genia, shoots himself. The reason for this gives rise to speculation...
Mehr als alles auf der Welt
Akademietheater, Lisztstraße 1, 1030 Vienna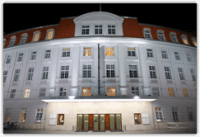 Not only is 13-year-old Kim caught in the hustle and bustle of growing up, she also has a very special family. In eagerly awaited letters, father Eddie tells Kim and her little brother Davey about his fantastic adventures and a mysterious assignment he has to fulfill under the alias Mr. E...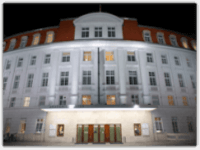 The two dandies Algernon and Jack love the double life. In order to reconcile vice and pleasure with their social obligations, both of them have made up lies: Algernon invents a sick friend named Bunbury so that he can visit him in the country as often as possible, and Jack pretends to take care of his brother Ernst having to come to town regularly.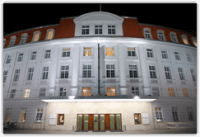 Not only the universe is unstable and will inevitably collapse at some point. Things are also chaotic and wild in Lucy Kirkwood's family drama, whose members collide like atoms gone out of control. The focus is on the dissimilar sisters Jenny and Alice: Jenny lives in Luton, sells insurance in a call center and spends most of her time googling.
Engel in Amerika
Tony Kushner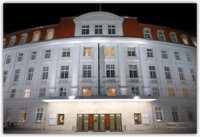 For the anniversary, almost thirty years after the premiere, the American director Daniel Kramer is developing a new production of the play for the Akademietheater.