Akademietheater Vienna – Schedule, Program & Tickets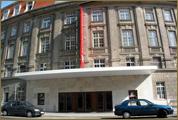 Designed by the architects Fellner & Hellmer and Ludwig Baumann and built between 1911 and 1913, the Akademietheater has been the Burgtheater's second venue since 1922. After many years of requests from ensemble members of the Burgtheater who wanted a second stage of more intimate dimensions, Max Paulsen succeeded in affiliating the "Theatre of the Academy of Music and the Performing Arts", for brevity 's sake called Akademietheater, to the Burgtheater as a smaller, second venue. It was inaugurated on September 8, 1922, with a performance of Goethe's Iphigenia in Tauris. After the Second World War, which the building survived intact, the theatre was re-opened on May 19, 1945, under the direction of Raoul Aslan with Ibsen's Hedda Gabler. The Akademietheater was refurbished and technically upgraded in 1974 and in 1999.
Die Traumdeutung von Sigmund Freud
Dead Centre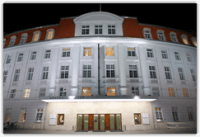 Ein Buch wie ein Traum, so wegweisend wie umstritten . Sigmund Freuds Großprojekt ist ebenso undurchdringlich wie die Seele, die es untersucht. Ein konfuser Wegweiser zu den Schauplätzen der Träume und damit zum Ich, wovon Träume laut Freud ausschliesslich handeln.
...
Meister und Margarita
Akademietheater, Lisztstraße 1, 1030 Vienna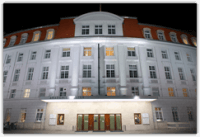 Das estnische Regie-Duo, bis vor kurzem noch als Theater NO99 international bekannt, inszeniert Bulgakows fantastischen Jahrhundertroman, in dem der Teufel Moskau besucht. Auch Margarita gehört bald zu seinem Gefolge, die Geliebte des "Meisters", der in einem Sanatorium am Misserfolg seines großen Romans über Pontius Pilatus verzweifelt.
Deponie Highfield
René Pollesch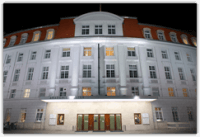 "Ich versuche gerade, durch die Grundzüge der Repräsentation herauszufinden, warum ich dich so schnell vergessen habe. Verstehst du?"
René Pollesch bringt in seinem letzten Streich galoppierende Diskursreiter auf Lippizanern ins Akademietheater.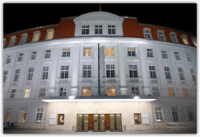 Im Lesesaal einer New Yorker Bibliothek treffen Wahida und Eitan aufeinander. Die Begegnung ist der Beginn einer stürmischen Liebe — unter denkbar ungünstigen Voraussetzungen: Denn die Historikerin Wahida ist Tochter arabischer Einwanderer in die USA, der Biogenetiker Eitan Spross einer jüdischen Familie mit Wurzeln in Deutschland und Israel.
...
F. Zawrel - erbbiologisch und sozial minderwertig
Figurentheater von Simon Meusburger und Nikolaus Habjan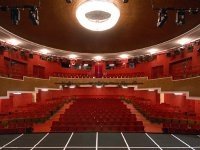 Figurentheater von Simon Meusburger und Nikolaus Habjan
Auf ebenso packende wie berührende Weise arbeiten Nikolaus Habjan und Simon Meusburger in ihrem grandiosen Figurentheaterstück ein Stück österreichischer Geschichte auf. Die Inszenierung erhielt den Nestroypreis 2012 in der Kategorie Beste Off-Produktion.