TINA - Die Show - Schedule, Program & Tickets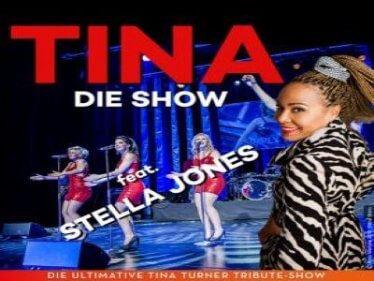 TINA - Die Show
25.05.2022 , Wednesday
20:00
Metropol Vienna, Großer Saal, Hernalser Hauptstraße 55, 1170 Vienna
2009 beendete TINA TURNER mit ihrer letzten Welttournee ihre Live-Karriere. Diese Tour war der großartige Abschluss einer außergewöhnlichen Laufbahn: ein halbes Jahrhundert Rock-Geschichte mit Höhen und Tiefen, mit Aufstieg, Fall und einem der eindrucksvollsten Comebacks aller Zeiten.

Fans von TINA TURNER können sich nun noch einmal auf eine Zeitreise durch fünf Jahrzehnte Musikgeschichte der Powerfrau begeben und deren größte Hits live erleben.

Diese Show umfasst nicht nur alle großen Hits von TINA TURNER, wie "Simply the Best", "I cant't stand the rain", "What´s love got to do with it", "Nutbush City Limits" oder "Proud Mary", übrigens sensationell performed von einer großartigen Band, sondern auch jene Songs von anderen Künstlern, die der QUEEN OF ROCK besonders am Herzen gelegen sind, wie "Jumping Jack Flash" oder "It's only love".

Ein Konzerterlebnis der Sonderklasse mit Stella Jones als TINA!



Änderungen vorbehalten.