MONTI BETONs Supernacht der Beatles ERSATZTERMIN für 14.11.2020 - Schedule, Program & Tickets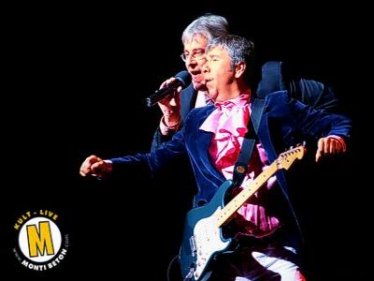 MONTI BETONs Supernacht der Beatles ERSATZTERMIN für 14.11.2020
Alle Jahre wieder zelebriert MONTI BETON im Metropol einen Konzertabend mit Musik der großartigsten und erfolgreichsten Band der Musikgeschichte. Dabei entführt die Kultband die Zuhörer auf eine musikalische Zeitreise durch die 60er mit vielen Hintergrundgeschichten und Bonmots.

Am 10.4.1970 beendete Paul McCartney offiziell die Zusammenarbeit mit John, George und Ringo. Nur ein Monat später erschien "Let it be", das letzte Album der Beatles, und wurde auf Anhieb Nummer1 in Großbritannien und in den USA-- eigentlich eh klar--quod erat demonstrandum!

Alle Titel auf der LP wurden schon ein Jahr vorher im Studio bzw. auf dem Dach des Apple-Gebäudes ("Rooftop Concert") aufgenommen. Trotz vieler Streitereien rund um den Trennungsprozess hat die arrangement-technische Unterstützung von Phil Spector ("Wall of Sound") zum nächsten Welterfolg geführt. Legendär sind viele Songs dieses Albums, die es bei diesem alljährlichen Monti Beton Tribute Konzert im Metropol auch zu hören gibt: "Get back", "Across the Universe", "Two of us", "The long and winding road", "I me mine", "Don't let me down" und natürlich der Titelsong "Let it be".

Im Übrigen gibt es natürlich wieder alle großen Hits der Fab Four und einige Songjuwelen aus der Solo-Schaffenszeit der Künstler-- dargeboten im typischen Stil der Wiener Kultband.

Ein Abend der Superlative in Sachen Musik und Unterhaltung! In diesem Sinne: "Come Together" und "I hope someday you'll join us and the world will be as one" (John Lennon)!



Änderungen vorbehalten.