Werther - Schedule, Program & Tickets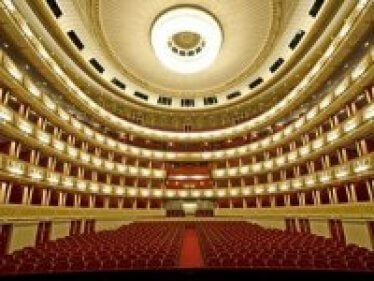 Werther
musical direction
Giacomo Sagripanti
Staging
Andrei Serban
Stage and costumes
Peter Pabst
Costume assistance
Petra Reinhardt
Werther
Juan Diego Flórez
Albert
Étienne Dupuis
Charlotte
Julie Boulianne
Sophie
Slávka Zámečníková

Even if Massenet wanted to follow up on the triumph of his Manon with Werther, he refused the dictates of the director of the Paris Opéra-Comique, who asked him to copy the successful opera in terms of form and style. Rather, he was looking for new creative ways and forms of expression: On the one hand, Massenet dealt with Richard Wagner's work and, on the other, experimented with orchestration. Among other things, he added the saxophone used as a soloist to the set of instruments, which enabled him to achieve timbre that sounded like a proto-impression. The resulting rejection of the work by the Paris Opéra-Comique meant that Massenet had to look for another stage and accepted an offer from the Vienna Court Opera, at which "Werther" finally had its successful premiere in 1892. In contrast to Goethe's original, Massenet not only focuses on the title character, but also on Charlotte, who is dramatically enhanced. In addition to the desperate love of Werther, the complex psychological development of this young woman is thematized and musically traced in the opera.

ACT 1

In the middle of summer, the widowed bailiff rehearses Christmas carols with his underage children. Werther, who comes to visit, raves about the wonderful nature. When he sees the great love that the children have for their sister Charlotte, the bailiff's only adult daughter, he is deeply impressed. Left alone with Charlotte, he confesses his love to her. But Charlotte evades him and points out an oath she had made to her dying mother: to marry Albert, her fiancé. Then the news arrives that Albert has returned. Werther remains desperate.

ACT 2

A few months after Albert and Charlotte married, the two rivals had a debate. But Albert seems to forgive Werther for his earlier passion. As soon as Charlotte and Werther are alone, he reaffirms his love for her. Charlotte rejects him again and does not allow him to see him again until Christmas time. Werther flees and leaves Sophie, Charlotte's 15-year-old sister, crying. She fell miserably in love with him.

ACT 3

On Christmas Day, Charlotte, who is now also fond of Werther, reads his letters. A suicide threat contained therein scares them. When Sophie arrives and speaks of Werther, Charlotte bursts into tears. When she is alone again, Werther comes to her quite unexpectedly. He asks for a kiss, which Charlotte refuses to give him. Thereupon Werther leaves Charlotte and sends Albert a letter in which he asks him for his pistol, which Albert also sends to him.

ACT 4

When Charlotte becomes aware of Werther's intentions to commit suicide, she goes in search of him. But she only finds him dying. Now that it's all too late, she professes her love for him. In the background, the children are singing the Christmas carol they rehearsed in the summer.

Subject to changes.