Vienna State Opera – Schedule, Program & Tickets
Solistenkonzert Lise Davidsen
Staatsoper, Opernring 2, 1010 Vienna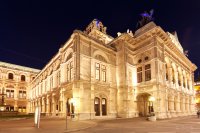 Ballett: Don Quixote
Rudolf Nurejew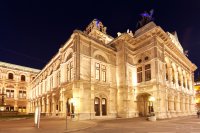 Miquel de Cervantes' famous epic about the knight of the sad figure, who travels the world with his servant Sancho Panza to fight against social ills and at the same time sometimes considers a windmill to be a dangerous enemy or imagines himself in a fairy-tale like one in his dreams Magic Garden in the Kingdom of the Dryads, found its way to the ballet stage in 1869 in Moscow's Bolshoi Theater by Marius Petipa.
Il Barbiere di Siviglia
Gioachino Rossini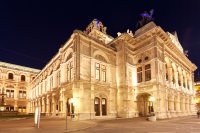 Despite his self-promotion, Figaro's ideas prove unhelpful when he is tasked with helping Count Almaviva win the hand of Rosina. Rosina lives in prison with her guardian, Doctor Bartolo, who wants to secure her fortune by marrying her himself. All of Figaro's plans for how Almaviva could get closer to his beloved fail in what is most amusing for the audience. Ultimately, money and power make the Count the victor in this fight, which is a game for himself but bitter seriousness for Bartolo.