Onegin - Schedule, Program & Tickets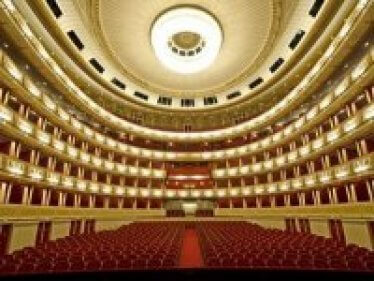 Onegin
musical direction
Simon Hewett
composer
Piotr I. Tschaikowski in an arrangement by Kurt-Heinz Stolze
Choreography and staging
John Cranko
Stage and costumes
Elisabeth Dalton
light
Steen Bjarke

"Heaven wants it: I am yours;
Winning you was my life
Only one pledge, on and on:
God himself gave you to me
You are my refuge right up to the grave ... "

Excerpt from Tatyana's letter from Alexander Pushkin's Onegin, Third Chapter, XXXI

»What appealed to me most about› Onegin ‹was that the story is both a myth and an emotionally comprehensible situation.« John Cranko's ballet »Onegin« is undisputedly one of the masterpieces of the South African choreographer and at the same time one of the most famous and successful narrative ballets of the 20th century . On various works by the composer Piotr I. Tchaikovsky, but not on his opera "Eugene Onegin", Cranko tells the unfortunate love story of the young woman Tatiana and the antihero Onegin. In doing so, the choreographer succeeds in switching between large ensemble scenes and intimate moments of the four central main characters and in conveying the plot by means of movement in such a way that neither a previous reading of Alexander Pushkin's verse nor a specific knowledge of the vocabulary of the classical ballet by Needs are. Always looking at the characters as if through a magnifying glass, he turns their emotions and passions into the engine of his dramaturgy, which has been stirring and inspiring audiences around the world for more than 50 years. After the ballet was premiered in 1965 with the Stuttgart Ballet, it has been an integral part of the repertoire of the Vienna State Ballet since 2006 and will be resumed in the 2021/22 season.

I. ACT
1st scene In Madame Larina's garden
Tatjana and Olga dance with their friends. An old game is played: if you look in the mirror, you see your lover. With the happy Olga, the superstition comes true. She sees her fiancé, the poet Lenski. When her sister, the shy Tatiana, looks in the mirror, she sees Onegin, who - on a visit from St. Petersburg - is being brought to the house of the widow Larina by his friend Lensky. Tatjana falls in love with him instantly. But Onegin, bored city dweller and future heir to a rich country estate, lets society feel his superiority. Tatiana is also unable to break through his arrogance.

Scene 2 Tatjana's bedroom
Tatjana writes a letter to Onegin, in which she expresses her enthusiastic love for the almost unknown man. Asleep over what has been written, she looks in her mirror in a dream: Onegin appears and returns her love.

II. ACT
1st scene In Madame Larina's house
Tatiana's birthday is celebrated, and Lensky and Onegin also attended the festival. Tatjana waits impatiently for a sign that Onegin uses to reply to her letter. Irritated by her naive openness, Onegin tears the letter up in front of her eyes and flirts so scandalously with her sister Olga that the jealous, unsuspecting Lenski challenges him to a duel. Even Prince Gremin, a respected friend of the house, cannot prevent the drama.

2nd scene An abandoned park
Tatjana and Olga swear Lenski to forego the duel. Onegin is also ready for reconciliation, seems to suspect his injustice. But the romantic poet is too deeply hit. Onegin becomes his murderer before Tatiana's eyes.

III. ACT
1st scene in the ballroom of Prince Gremin
Ten years have passed. Tatiana became Prince Gremin's wife. At a ball given by the prince, an Onegin appears disappointed in life. When he unexpectedly sees Tatiana again there, he realizes that he has spurned the only real love of his life in her. He begins to research her past feelings for him. But the roles are reversed: The Princess Gremin turns away from him apparently deliberately.

2nd scene of Tatjana's boudoir
Onegin registered with Tatjana by letter. She wants to avoid the encounter, but her request to the carefree husband not to leave her alone that evening is in vain. Onegin comes and reveals his love to her. Struggling with her feelings, Tatiana realizes that Onegin's insight comes too late: she tears up his letter before his eyes. Onegin rushes away in despair, while Tatiana remains desperate.

Subject to changes.