Pique Dame - Schedule, Program & Tickets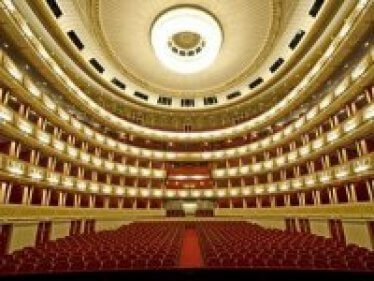 Pique Dame
conductor
Valery Gergiev
Director
Vera Nemirova
stage
Johannes Leiacker
Costumes
Marie-Luise Strandt
Hermann
Dmitry Golovnin
Tomski and Pluto
Alexey Markov
Yeletzki
Boris Pinkhasovich
countess
Olga Borodina
Lisa
Elena Guseva
Polina and Daphnis
Monika Bohinec

CONTENT
1st act
Nannies are busy looking after the children entrusted to them. Count Tomski and the officers Tschekalinski and Surin discuss the behavior of the withdrawn outsider Hermann: he always sits brooding in the casino without taking part in the card game. He confesses to Count Tomski the cause of his suffering. He is in love with a stranger, but can never marry her because of her noble origins. When Prince Jeletzki introduced his fiancée Lisa to his friends, Hermann recognized her as the nameless lover. Tomski tells the bystanders that the old countess was known as an exquisite beauty in her youth. After losing a game of cards, she was told the secret of regaining her fortune with three winning cards. It was predicted, however, that someone would come who would wrest the secret of the three cards from her and bring her death. Hermann is fascinated by the story and decides to solve the riddle, to win his lover and a fortune. During the night Lisa admits her love for Hermann. When he enters her room, the lovers reveal their passion to each other.

2nd act
A celebration in the Countess's palace. Lisa gives Hermann the key to a secret gate: he should come to her bedchamber at night. The way there, however, leads through the countess's room. Hermann hides there to learn from her the mystery of the three lucky cards. But during the encounter with him the countess dies.

3rd act
Hermann reads a letter from Lisa, in which she asks him to discuss it. Then the dead woman appears to him and names the three cards: three - seven - ace. Lisa is waiting for Hermann on the promenade. When he appears, he is - to their great desperation - only obsessed with gambling. In the casino, where Yeletzki wants to take revenge on Hermann because of Lisa, he tries his luck. With the first two cards he wins a large sum. In the third and final game he wagers all his fortune, but his third card is not the expected ace, but the queen of spades. He loses game and life - and even as she dies, he recognizes Lisa as true happiness.

Subject to changes.