Der Rosenkavalier - Schedule, Program & Tickets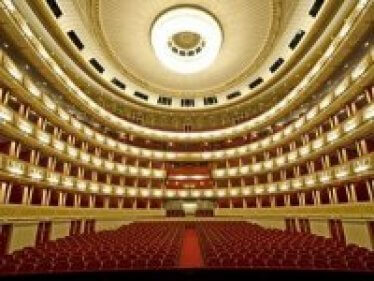 Der Rosenkavalier
Musical Direction Philippe Jordan
Production Otto Schenk
Stage Design Rudolf Heinrich
Costume Design Erni Kniepert

Feldmarschallin Krassimira Stoyanova
Baron Ochs auf Lerchenau Günther Groissböck
Octavian Daniela Sindram
Herr von Faninal Jochen Schmeckenbecher
Sophie Erin Morley
Ein Sänger Piotr Beczala

For many, the most beautiful of all the Strauss operas: Der Rosenkavalier. A mixture of melancholy, wisdom and comedy, emotional efficacy and grandiose narrative gestures. The creative partnership between kindred spirits Richard Strauss and Hugo von Hofmannsthal produced music and a text whose ability to move transcends its human and interpersonal themes: unsurpassed and unfailingly touching. And a traditional production of the Wiener Staatsoper which has been performed 1000 times!

Subject to change.