Ballett: Forsythe / Van Manen / Kylian - Schedule, Program & Tickets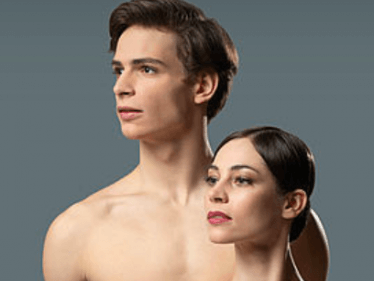 Ballett: Forsythe / Van Manen / Kylian
30.09.2019 , Monday
19:30
Staatsoper, Opernring 2, 1010 Vienna
ARTIFACT SUITE
CHOREOGRAPHY, STAGE, COSTUMES AND LIGHT William Forsythe
MUSIC Johann Sebastian Bach
Eva Crossman Pike
TROIS GNOSSIENNES
CHOREOGRAPHY AND STAGE Hans van Manen
MUSIC Erik Satie
COSTUMES Joop Stokvis
Hans van Manen
LIGHT Jan Hofstra
SOLO
CHOREOGRAPHY Hans van Manen
MUSIC Johann Sebastian Bach
COSTUMES AND STAGE Keso Dekker
LIGHT Joop Caboort
PSALM SYMPHONY
CHOREOGRAPHY AND LIGHT (CONCEPT) Jiří Kylián
MUSIC Igor Stravinsky
STAGE William Katz
COSTUMES Joop Stokvis
REALIZATION OF LIGHT DESIGNS Joop Caboort
ADAPTATION OF LIGHT DESIGNS (2004) Kees Tjebbes

When Jiří Kylián, then Artistic Director of the Nederlands Dans Theater, presented his "Symphony of Psalms" in 1978, it also gave impetus to the entire development of this ensemble and the choreography has earned itself the reputation of being an early masterpiece that celebrates dance in all its facets but idiosyncratic paths goes on until today. Likewise, in 1984 William Forsythe's "Artifact" was created as an "ode to the ballet", whose core moments were condensed 20 years later by him to the eponymous suite. With the "Trois Gnossiennes" (1982) and "Solo" (1997) by Hans van Manen, two further works are on the program, which allow conclusions on the stylistic developments or conversions of the respective choreographers.

Subject to change.