The Simon & Garfunkel Story - Abgesagt - Schedule, Program & Tickets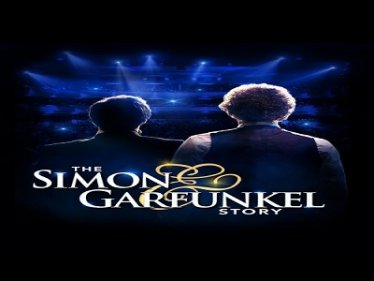 The Simon & Garfunkel Story - Abgesagt
The Simon & Garfunkel Story has already impressed over a quarter of a million people worldwide.
In the summer of 2019, the German premiere in the Cologne Musical Dome was celebrated by audience and press alike.

The successful tribute show is now going on its first major tour and will stop at the Wiener Stadthalle on February 21, 2022.

As a loving homage, the success from London's West End brings the characteristic sound of Paul Simon and Art Garfunkel to the stage true to the original and invites the audience to world hits such as "The Sound of Silence", "Bridge over Troubled Water" or "Mrs. Robinson "on a captivating journey through time through the careers of the sympathetic and profound folk-rock stars.

An evening with the folk-rock legends
At the center of the moving and powerful evening are songs that still inspire today with their unmistakable and poetic character. The two main actors have a striking resemblance to their idols and, together with the nine-member band, interpret the works with skill and great respect. The story leads from the first musical steps of the two New York boys over the incredible success as one of the best-selling music groups of the 60s to the separation in 1970. The climax is the legendary reunification at the concert in Central Park in 1981 more than half a million fans. Large projections with carefully selected photo and video material convey the moods of the time and bring back special moments from their success story.

One of the most successful duos of all time
The songs by Simon & Garfunkel were the soundtrack of a moving era: "The Sound of Silence" was considered the "anthem of the young generation" by the New York Times Magazine. No wonder, as this one, like many of her other songs, combined thoughtfulness, harmony and a "perfectly packaged melancholy" (Der Spiegel) into a big whole.

Their influence on pop history is undisputed: Paul Simon and Art Garfunkel received ten awards at the Grammy Awards alone. In 1990 Simon & Garfunkel were inducted into the Rock and Roll Hall of Fame, followed by the Grammy Lifetime Achievement Award in 2003. Today the duo has sold over 100 million albums.


As the organizer Arcadia Live GmbH announced, "The Simon & Garfunkel Story" has to be postponed on October 25th, 2020 due to various measures to prevent the spread of the corona virus through larger crowds at home and abroad.

"The Simon & Garfunkel Story" will now take place on 02/21/2022.

Tickets that have already been purchased remain valid for the new date in 2022.

We ask for your understanding!


Subject to changes.