The Kelly Family - Schedule, Program & Tickets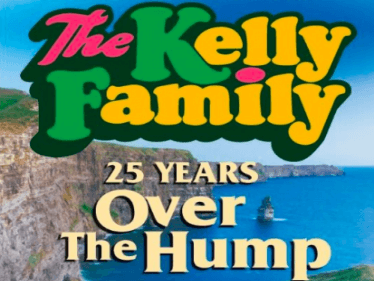 The Kelly Family
2019 will be a special year for The Kelly Family, as the album "Over The Hump" celebrates its 25th anniversary. A quarter of a century after the release, they are going on a big "25 Years - Over the Hump" tour in the fall, and on 19.12. Stop in the Wiener Stadthalle to celebrate this anniversary with your audience.

Each successful band publishes in their career the one, very special album that brings her the breakthrough. In The Kelly Family, it was the summer of '94 released legendary album "Over The Hump". An album that from now on should change everything in the life of the Kellys. An album that turned the Kellys from street musicians into megastars overnight. With hits like "An Angel", "First Time", "Why Why Why" and many more, this album sold over 3.5 million copies making it the most successful album by The Kelly Family so far. The special thing about "Over The Hump" is that it reflects the indescribable magic of the family like no other.

Excellent songwriting and emotional stories paired with the mature musicality of each individual make this album an "all-time mega-seller" that has become indispensable in German music history.

Subject to change.

Subject to change.