STOMP - Schedule, Program & Tickets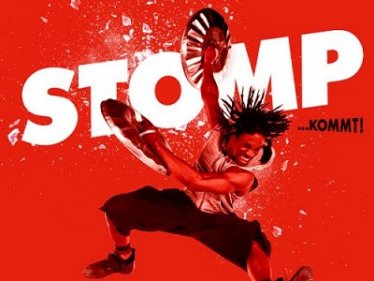 STOMP
It's the most furious, original and funniest rhythm spectacle on earth: STOMP is a phenomenon! Back on tour, it is guaranteed to make your eyes astonished, your ears ring and your laughing muscles exhausted.

Armed with nothing but junk and an infallible sense of rhythm, the wonderfully idiosyncratic STOMP characters explore previously unknown depths of sound. And that they are still as fresh, curious and playful as on the first day, they show on this tour with the two brand new numbers "Suitcases" and "Poltergeist".

Let yourself be inspired by the high art of snapping fingers, swinging brooms and rattling garbage cans!



Subject to change.