SISSI - Der Originalfilm mit Live-Orchester - Schedule, Program & Tickets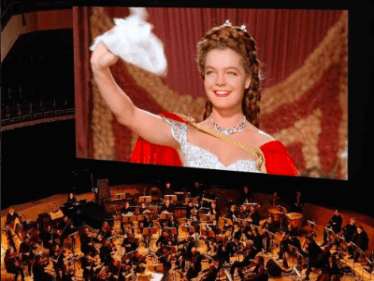 SISSI - Der Originalfilm mit Live-Orchester
The life story of Empress Elisabeth, better known as Sissi, has always fascinated generations. With her elaborate braided hairstyles and white flower decoration, she is still an ideal of beauty and a female icon today. In Ernst Marischka's Austrian historical film, she was heartrendingly embodied by Romy Schneider. It is not surprising that the legendary actress especially as Sissi touches today as she did then: Both women won millions of hearts, had to cope with great fame at an early age and had to fight their way away from the public image.

Now the original film from 1955 can be seen for the first time in the concert hall: While the full length of the film is brilliantly shown on a large screen, a symphony orchestra plays the music live and perfectly synchronized to what is happening on the screen. Against the magnificent backdrop of the Habsburg Monarchy and accompanied by Anton Profes' longing sounds, the young love of the incomparable Romy Schneider as Sissi and Karlheinz Böhm as the gallant Emperor Franz Joseph I. finds each other contrary to parental principles and courtly regulations...

Music reconstructed and edited by Dr. Paul Hertel with permission of the music publisher Josef Weinberger GmbH.

Subject to change.