Silbermond - Schedule, Program & Tickets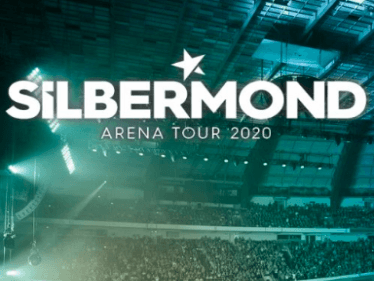 Silbermond
Stefanie Kloß, Johannes and Thomas Stolle and Andreas Nowak will return to their real home, the stage, in January 2020!

Silbermond, Arena Tour 2020 Tue, 11.02.2020 Wiener Stadthalle, Halle D_sw © Daniel LwowskiZoom Icon
From 1998 to the present day Stefanie, Johannes, Thomas and Andreas are traveling together musically, since 2002 under the name SILBERMOND.

With their German-texted songs and the very special magic that characterizes their live performances, the committed gang from Bautzen meets the nerve of the audience directly at the beginning of their career, with the release of the first studio album in 2004, the final breakthrough follows the band SILBERMOND ... the rest is history.

As part of the live cycle to their last album "Light luggage" SILBERMOND attracted with more than 300,000 visitors as many fans as never before to their concerts.

With the 15 concerts of the "ARENA TOUR 2020", the band sets new standards for itself once again - this tour block is the largest taped in the band's history!

Subject to change.