Seiler und Speer - Schedule, Program & Tickets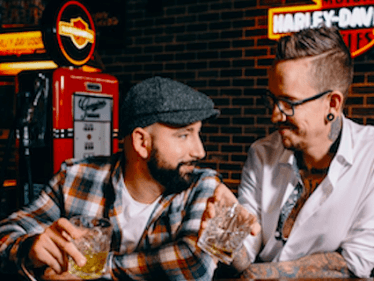 Seiler und Speer
They are back - and how!

In the spring of 2019, the new Seiler and Speer album to appear. With the first song "Ois OK", a wonderful anthem about and about life, they already successfully stormed the charts.

Of course, the mentioned new studio album will be presented live in 2019, together with all the hits and classics of his platinum-refined predecessors and one or the other surprise ...

The same does, even more intensive, the second single "Ala bin": large (emotional) cinema including orchestra, arranged and conducted by Christian Kolonovits. A not only musical friendship that started at the "60 Years Wiener Stadthalle" Gala and is prolonged in the form of a "Best Of Austria meets Classics" series, including concert in front of the Schönbrunn Palace!

Quasi in between, the Austrian cult duo released the fourth season of their legendary "Horvathslos" series as a triple DVD or quickly swept the German friends of The BossHoss at the equally unique and great "Red Bull Music Soundclash" spectacle of the Stage.

Subject to change.