Roger Hodgson - Schedule, Program & Tickets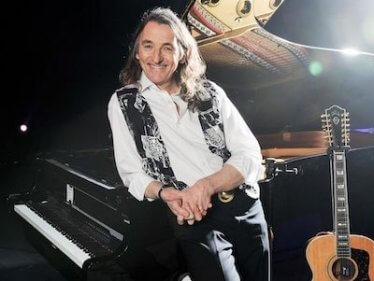 Roger Hodgson
Supertramp´s Roger Hodgson
The legendary singer-songwriter comes with his "2019 Breakfast in America World Tour" to the Wiener Stadthalle on the 05.11.2019.

If the name Roger Hodgson may not be familiar at first sight, then everything is clear with the first sung note. Everyone recognizes that voice, which is one of the most distinctive in rock history.

With timeless classics like "Give a little bit", "The Logical Song", "Dreamer", "Take the Long Way Home", "Breakfast in America", "School", "Fool's Overture" and "It´s raining again" Supertramp have sold over 60 million albums worldwide in the last 50 years.

Roger Hodgson was co-founder of the band in 1969 and accompanied Supertramp until 1983. During these 14 years of writing, singing and arranging, Supertramp was a worldwide phenomenon.

Also in 2019 Roger Hodgson performs hits like "Sister Moonshine", "Child of Vision", "Hide in Your Shell", "Even Quietest Moments" and fan favorites from his solo albums - "Had a Dream", "Only because of you", "Lovers in the wind", "In Jeopardy" and "Along Came Mary" live.

Subject to change.