Masters of Dirt - Schedule, Program & Tickets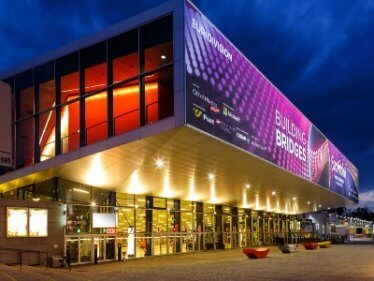 Masters of Dirt
Liebe Masters of Dirt Familie,

vor genau 11 Monaten hätte Masters of Dirt Wien über die Bühne gehen sollen, Covid 19 hat uns am ersten Aufbautag in der Wiener Stadthalle einen Strich durch die Rechnung gemacht. Der Frust war groß, aber wir fanden einen Termin der 100 Tage später stattfinden sollte.

Wir dachten uns, in 100 Tagen ist der Virus sicher vorbei, leider lagen wir falsch. Der unglaubliche Support und Zuspruch von Euch hat uns viel Kraft gegeben und wir waren optimistisch 2021 spielen zu können.

Seit 2003 haben wir jedes Jahr Freestyle Motocross in der Wiener Stadthalle veranstaltet, ein Jahr Pause war undenkbar, leider wird es sich nun wieder verzögern, aber eines ist sicher, WIR KOMMEN WIEDER!

Wir haben uns aus Sicherheitsgründen dazu entschlossen unsere Veranstaltungen ins Jahr 2022 zu verlegen und freuen uns Euch bei der großen Österreich mit noch verrückteren Highlights und den Weltstars der Freestyle Szene begrüßen zu dürfen.

Eure Masters of Dirt Crew


Die Showreihe "Masters of Dirt" findet nun von 11. bis 13. März 2022 statt.

Ersatztermine:
20 Uhr: Fr, 13.03.2020 | Fr, 26.06.2020 | Fr, 12.03.2021 | NEU: Fr, 11.03.2022
14 Uhr: Sa, 14.03.2020 | Sa, 27.06.2020 | Sa, 13.03.2021 | NEU: Sa, 12.03.2022
20 Uhr: Sa, 14.03.2020 | Sa, 27.06.2020 | Sa, 13.03.2021 | NEU: Sa, 12.03.2022
16 Uhr: So, 15.03.2020 | So, 28.06.2020 | So, 14.03.2021| NEU: So, 13.03.2022

Bereits gekaufte Tickets behalten für die jeweiligen Ersatztermine im Jahr 2022 ihre Gültigkeit und müssen nicht getauscht werden.

Wir bitten um Verständnis!

Änderungen vorbehalten.
Masters of Dirt
Stadthalle, Halle D Vogelweidplatz 14, 1150 Vienna