Martina Schwarzmann - "genau Richtig" - Schedule, Program & Tickets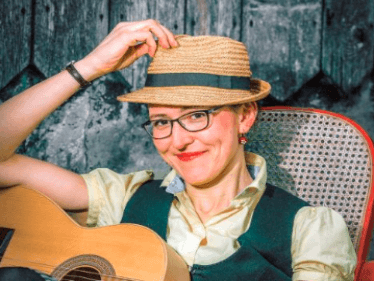 Martina Schwarzmann - "genau Richtig"
The organizer regrets to announce that the event scheduled for April 27, 2019 had to be postponed to September 28, 2019, 8:00 pm!

Already purchased cards remain valid!

If the appointment can not be performed, the tickets will be redeemed until 31.12.2018 at the respective ticket agencies where they were purchased.

Finally, the wait is over: Martina Schwarzmann, the ever-popular, multi-award winning cabaret artist with the dry sense of humor and the incorruptible gaze for the perils of everyday life, presents her stage program in the Wiener Stadthalle!

As poetic as straightness can be at all, Schwarzmann tells and sings about the madness of her normal life, which she still has completely under control when she is not on stage or fleeing from Instagram and Facebook in the woods hidden or on the toilet, where she quickly looks in the education counselor, whether to extort children.

That the charming Oberbayerin looks pretty nice with her barely forty for her age, may be because she finds no time to start drinking with three children and a farmer as a man. Instead, she continues to fight fearlessly with the adversities of everyday life. And when the washing machine has once again swallowed a shoe, she simply throws the other out of the window on the highway.

 Ripe bananas she scratches from the toaster, to explain to her children then that although old rolls are crispy again, the bananas but not. You can go crazy or lose it - it's already happening.

You, however, will be glad after this evening, that you are not so. And you will have as much intercourse in the future as you like, as you will have realized a light on what it has been, if that was not the case so far. In addition, with homemade eggnog, you will be sick in the future (if you bring enough imagination with you). If you still want to know what "you g'heads all with Katzndreck daschossn" could mean in English, then you are with Martina Schwarzmann "just right"!

Subject to change.