Mark Knopfler - Schedule, Program & Tickets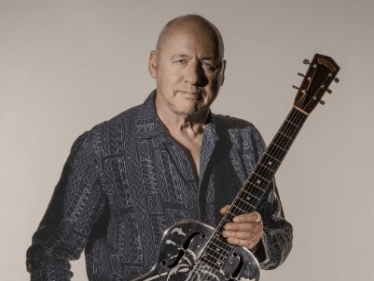 Mark Knopfler
Mark Knopfler goes big with his masterpieces of relaxed rock music. His concert tour, which will take him to the Wiener Stadthalle on 28.06.2019, presents songs from his new album "Down The Road Wherever", a selection from his solo albums and, of course, the striking hits of the 20-year Dire Straits era.

Mark Knopfler has repeatedly provided important impulses to popular music with many of his songs. As a brilliant guitarist, singer and songwriter of Dire Straits, who are certainly among the greatest rock bands of all time, he gained world fame. With around 120 million albums, he is one of an illustrious circle of interpreters, the outstanding success and lasting importance.

Mark Knopfler is considered by many experts as a key interpreter of rock history. He coined a unique guitar style and typical for him sprechgesang, but still carries impressive melodic features.

Now he once again packs the guitars for his solo tour, accompanied by ten absolute exceptional musicians, including, of course, keyboarder Guy Fletcher, his closest companion from Dire Straits days.

Subject to change.