Kontra K - Schedule, Program & Tickets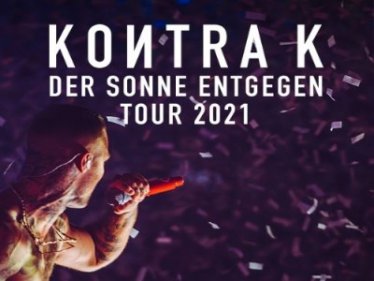 Kontra K
"Falco - The Musical" has already inspired thousands of viewers with its successful combination of Falco hits and the exciting story of his eventful life.

A delicacy for music lovers and Falco fans: "Falco - The Musical" is a thrilling show experience around the legendary Viennese, to whom we owe such immortal hits as "Der Kommissar", "Rock Me Amadeus" or "Jeanny". Falco's ingenious songs and his extraordinary way of performing them, his extravagant personality and the life of the superstar, marked by numerous ups and downs, right up to his tragic death - these are the ingredients for the dazzling musical homage that "Falco - The Musical" presents itself.

With Alexander Kerbst and Stefan Wessel, two true professionals and first-class Falco imitators slip into the role of the "Falcon". Both give a completely harmonious picture of singing, optics, gestures and facial expressions. Falco's manager, represented by Sebastian Achilles and Fritz Barth, leads through the individual stages in the life of the pop genius.

Subject to change.