Chris De Burgh & Band - Schedule, Program & Tickets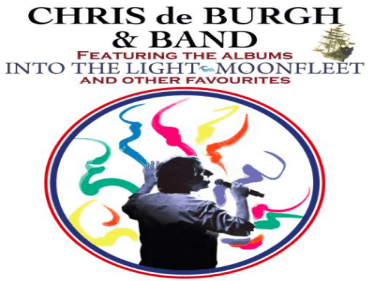 Chris De Burgh & Band
Chris de Burgh & Band with the albums Into The Light & Moonfleet and other hits on 29.11.2019 in the Wiener Stadthalle.

After the successful solo tour in the summer of 2018 Chris de Burgh, again with band on the way. In the program they have something special: live two of his top albums are completely played - "Into The Light" and "Moonfleet & Other Stories".

To realize such a project is uncharted territory for Chris de Burgh, the singer, composer, pianist and guitarist even after more than 3,000 concerts.

Performances will include Chris de Burgh with his veteran accompanists, including keyboarder Nigel Hopkins, Dave Levy (bass), ex-Robbie Williams guitarist Neil Taylor plus drummer Phil Groyssboeck.

Subject to change.