Chinese National Circus - Schedule, Program & Tickets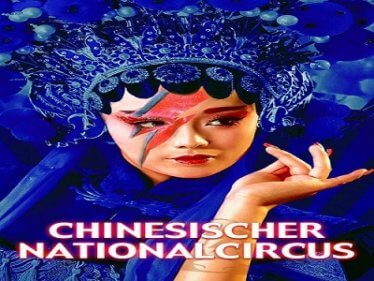 Chinese National Circus
Chinese national circus "China Girl" - the acrobatical with music by David Bowie

With the new theater show "China Girl" under the leadership of the two German producers Hermjo Klein and Raoul Schoregge, another production of the Chinese National Circus is on its way to conquer the hearts of a worldwide audience.

Analogous to the title, the innovative show concept Acrobatical presents the high art of Chinese acrobatics on the sound carpet of the live performed highlights from the musical oeuvre of the legendary pop icon David Bowie.

The plot is a transfer of William Shakespeare's tragedy Romeo and Juliet to New York City at the turn of the millennium. The love story between Dou Dou and Roberto takes place against the background of constant clashes between rival ethnic groups, the western-style residents of "Little Italy" and the Chinese immigrants. Eternal love and a fateful enmity between shabby backyards, food stalls, junk shops and fine restaurants of Manhattan's Chinatown.


Subject to changes.