Bring Me The Horizon - Schedule, Program & Tickets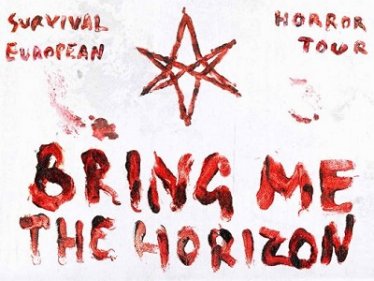 Bring Me The Horizon
Bring Me The Horizon continue their journey to world domination by announcing their European comeback tour! Get your ticket now for a thrilling concert experience in the Wiener Stadthalle!

They have a star line-up with them, including legendary US pop-punk band "A Day To Remember", emo-core veterans POORSTACY and the hard-hitting Lorna Shore.

The band recently released "DiE4u", their first single from the next chapter in the POST HUMAN series, their fastest streaming single ever. They also recently celebrated their UK number 1 with their EP 'POST HUMAN: SURVIVAL HORROR' which has been streamed over 450 million times and sold over 300,000 copies worldwide. The EP turned out to be one of their most complex and varied works to date, earning them critical acclaim. The four singles from "POST HUMAN: SURVIVAL HORROR" alone have reached over 250 million streams on all platforms to date.



Subject to change.