Wiener Symphoniker / Gautier Capuçon / Jordan - Schedule, Program & Tickets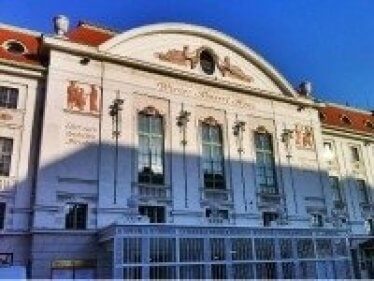 Wiener Symphoniker / Gautier Capuçon / Jordan
ARTIST
Wiener Symphoniker
Gautier Capuçon, Violoncello
Philippe Jordan, Dirigent

PROGRAM
Richard Strauss
Don Quixote. Fantastische Variationen über ein Thema ritterlichen Charakters op. 35 (1897)

Herbert Müller, Viola
Ein Heldenleben. Tondichtung für großes Orchester op. 40 (1898).

«A pretty funny show»
With tone poems such as "Don Quixote" and "Ein Heldenleben," the young Richard Strauss established himself as one of Germany's most brilliant representatives of musical modernism. The two works composed almost at the same time are to be understood as direct counterparts. And as such they do not coincide in the concerts of the Vienna Symphony Orchestra. Corresponding to the different fantastic adventures of "Don Quixote", Strauss chose a large, effective orchestral apparatus and mixed orchestral variations with elements of the symphonic poem and the instrumental concerto. Strauss noted with great satisfaction that he was conducting a performance of the "Don Quixote" in Frankfurt: "He is very original, quite new in the colors and a rather amusing performance." In the Vienna Konzerthaus one of the leading cello virtuosi slips with the Frenchman Gautier Capuçon our time in the musical "role" of Don Quixote. The theme of Quixote's faithful companion Sancho Panza is mainly reserved for the viola - interpreted by Viennese violist Herbert Müller. "A hero's life" was the culmination of Strauss's engagement with the genre. Concerning its historical meaning the Munich composer likes to compare himself with Napoleon or Caesar. «A hero life» is a monumental self-presentation - of course with the correspondingly high musical demands. "The others compose, I make music history!"