Vor Sonnenaufgang - Schedule, Program & Tickets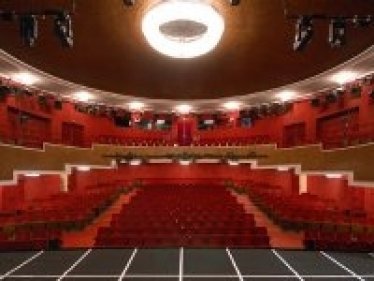 Vor Sonnenaufgang
The night is good hope, the day still unborn, but soon it will be light. The title of Gerhart Hauptmann's 1889 premiered "Social Drama" seems to convey confidence. The shops in the house Hoffmann are running well, the birth of the trunk holder is imminent. In order to help her sister with the soon-to-be-born baby, Helene has returned to her parents' home and, quite unexpectedly, a young friend of the expectant father arrives - Alfred Loth, a dedicated left intellectual. The guest likes Helene and Helene to the guest. New life for some, new love for others. And fortunately, one is materially equipped for the future, but ideally - as will be shown - not at all.

In our present increasingly dominated by social insecurity, polarization and isolation, Hauptmann's disillusioning view of people and circumstances is alarmingly topical - if one overcomes the historical distance and recognizes in his staff the people of today: We are like them, before sunrise, before the descent ,

Ewald Palmetshofer, whose play premiered the unmarried 2014 in the staging of Robert Borgmann at the Akademietheater and was awarded the Mülheim Dramatist Prize, rewrites Gerhart Hauptmann's "social drama" and transfers it to the present. Director Dušan David Pařízek, whose production was invited by Wolfram Lotz 'The Ridiculous Eclipse 2015 to the Berliner Theatertreffen, returns to the Akademietheater with this work.

Subject to change.