Vlatković / Eberle / Várjon - Schedule, Program & Tickets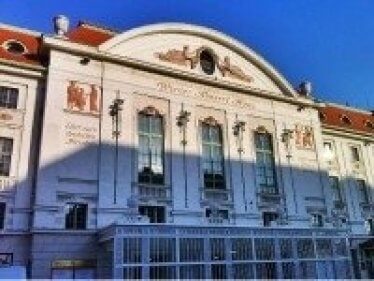 Vlatković / Eberle / Várjon
PERFORMERS
Radovan Vlatković, Horn
Veronika Eberle, Violine
Dénes Várjon, Klavier

PROGRAM
Ludwig van Beethoven
Sonate F-Dur op. 17 für Horn und Klavier (1800);

György Kurtág
Játékok «Spiele» (Auswahl) (1973 ab);

Béla Bartók
Sonate Nr. 2 Sz 76 für Violine und Klavier (1922);

Johannes Brahms
Trio Es-Dur op. 40 für Violine, Horn und Klavier (1865)

Beautiful sound
Since fixed chamber music ensembles in mixed ensembles scarcely exist due to the lack of a large repertoire, works for rare instrument combinations such as the trio for violin, horn and piano by Johannes Brahms for decades had an undeserved shadowy existence. It is all the more pleasing that with Veronika Eberle, Radovan Vlatković and Dénes Várjon, a soloist and two soloists with distinct chamber music interests come together to perform this extraordinarily beautiful piece and other rarities in rarely heard completion.