Vivaldi's Four Seasons meet Bach's masterpieces in Rome - Schedule, Program & Tickets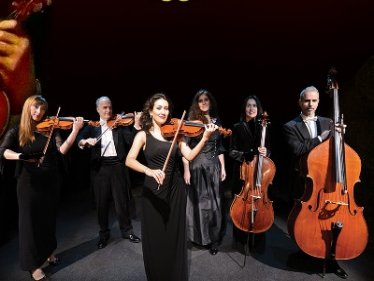 Vivaldi's Four Seasons meet Bach's masterpieces in Rome
Vivaldi's Four Seasons meet Bach's masterpieces in Rome
Travel back to the 18th century with the baroque orchestra "Opera in Roma".
The Baroque orchestra "Opera in Roma" and accomplished soloists perform in the Church of St. Paul within the walls in Rome. The program includes the concert for solo violin "The Four Seasons", beloved by Antonio Vivaldi, and Bach cantatas for solo voice.

A small pasta buffet is served before the show

-------------------------------------------------- -
Dinner & Concert

A culinary and musical experience in Rome.
With your pre-concert ticket, you can enjoy a delicious, typically Roman menu, prepared by a renowned chef at the COTTO restaurant (Via Torino 124), just 50 meters from the Concert Hall.

It is close to the Repubblica metro station and St. Paul's In the Walls church, which stands out for its charming design and elegant style, and together with the friendly and professional staff of the staff, it is the perfect setting for a special evening in a couple or in a group.

You will come close to Roman cuisine, the only one that turns simple ingredients into high quality and refined dishes.

Dinner: 18.30

Restaurant "COTTO Restaurant" Via Torino 124

Subject to change.