The Tallis Scholars · Phillips · Klangforum Wien - Schedule, Program & Tickets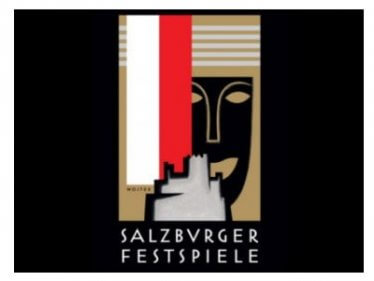 The Tallis Scholars · Phillips · Klangforum Wien
PROGRAMME
BEAT FURRER invocation VI for soprano and bass flute
TOMÁS LUIS DE VICTORIA Missa pro defunctis (Requiem) for six-part choir a cappella
BEAT FURRER intorno al bianco for clarinet and string quartet

PERFORMERS
The Tallis Scholars
Peter Phillips, Musical direction (de Victoria)
Katrien Baerts, Soprano
Eva Furrer, Bass flute
Bernhard Zachhuber, Clarinet
Klangforum Wien

sponsored by Roche

'Every fading tone constitutes a drama in itself', Beat Furrer (* 1954) once said. The Swiss composer with an Austrian passport is rightly considered a master of hushed tones, but he is far more than that. In his music, the other side of silence – in the form of violent outbursts, animated cascades, mute or stentorian exclamations – is also always present in his music. Fundamentally, his entire œuvre expresses the attempt to bring time to a standstill. Among other things, he communicates this through the widest variety of repetitive forms, on both a small and a large scale. With its rugged, montage-like yet apparently homogeneous form, the early ensemble piece, named Gaspra after an asteroid, expresses both brusque contrasts and the way they are overcome.

In Begehren (Desire), after texts by Cesare Pavese, Günter Eich, Ovid and Virgil, a dramatic moment appears almost to have been frozen in time: the moment when the protagonist turns round to look at his companion and loses her for ever. 'He' and 'She' –these are the names of the figures in this great piece of musical theatre – can easily be identified as the shades of Orpheus and Eurydice, lost in time, their cries no longer reaching one another. In Furrer's cosmos, ancient myths merge with individuals from modern literature caught up in their own obsessions. This is also the case in Invocation, an opera after Marguerite Duras, Ovid and Pavese, which focuses on madness and ecstasy, or in the musical theatre Wüstenbuch (Book of the Desert), which speaks of death and transcendence using texts by Ingeborg Bachmann, Händl Klaus, Antonio Machado, Lucretius and an ancient Egyptian papyrus palimpsest.

In Furrer's work, fading tones can be perceived in ever different ways, and his tonal transgressions become an allegory of human existence.

Subject to change.