The Sound of Music - Schedule, Program & Tickets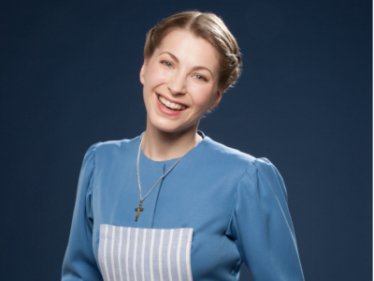 The Sound of Music
Musical by Richard Rodgers

Duration: 3 Hours, Intermissions: 1

Regie und Choreographie : Renaud Doucet
Bühnenbild und Kostüme : André Barbe
Lichtdesign : Guy Simard

The lively abbey novice Maria Rainer is sent to take care of seven children in the home of the widowed Baron von Trapp. The former captain of the war navy raises his children with military discipline and is at first skeptical of Maria's unorthodox nature. But both he and the children soon grow fond of Maria and she accompanies the Trapp family on their hazardous escape from the Nazis.

Subject to change.