The Sound of Music - Schedule, Program & Tickets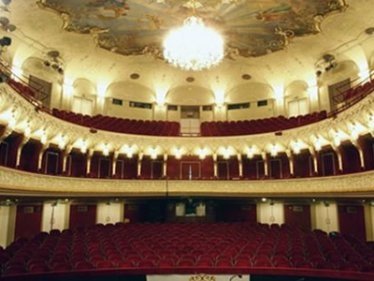 The Sound of Music
Musical in two acts / book by Howard Lindsay and Russel Crouse / In German with English surtitles

So long, farewell, goodbye, good bye: Eight years after the premiere the time has come - the successful production "The Sound of Music" ends with a strong 2018/2019 series of games. It's now or never: That means it's high time to get tickets, be it to finally see the production for the first time, or to experience the performance a second or third time.

The staging of Andreas Gergen and Christian Struppeck in their precise and loving personal conduct and their clear and kitsch-free access has exceeded all expectations and has long become cult.

"Entertaining, touching and on the kitsch scale in the invigorating area. This shows that people do celebrate the legend, but do not worship it. "Süddeutsche Zeitung

Subject to change.