The Rocky Horror Show - Schedule, Program & Tickets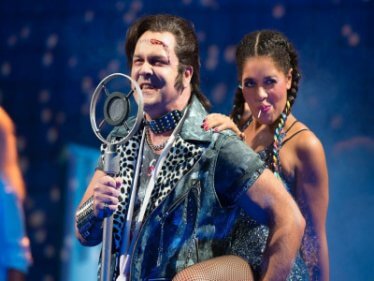 The Rocky Horror Show
By Arrangement with BB Group GmbH and The Rocky Horror Company Ltd.

What happened until now? Exuberant energy, happy faces, dancing audience, sold out performances. Only one thing helps: Let's do the time warp again!

Fishnet tights and corsages, sci-fi and erotic, glam rock and an extra dose of humor! On a stormy night, "two completely normal, young people like you and me" experience the unexpected, forbidden desires of a strange world. Or to put it in Frank'n'furter's words: "Don't dream it - be it!"

"The Salzburg State Theater is a madhouse!" Salzburger Nachrichten

"The most electrifying sex experiment in musical history!" Kronen Zeitung

"Hot dance scenes brought the Salzach to a boil." Traunsteiner Tagblatt

Subject to changes.