The most famous opera arias - Schedule, Program & Tickets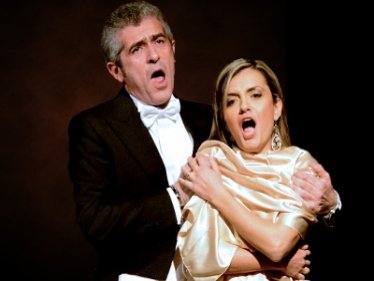 The most famous opera arias
The most famous operas arias
Gala Italian opera
Let yourself be carried away by the best arias of Italian opera on a journey with the masterpieces of Verdi, Puccini, Rossini and Mozart in a charming setting.

The Waldensian Church in the heart of Rome offers a special atmosphere for this performance of famous opera arias and refined duets accompanied by a master-piano.

You will be enchanted by the magic of the most impressive operatic arias.

The audience enjoys individual sets of solo concerts as well as famous suites from well-known works.

Enjoy the baroque orchestra "Opera in Roma"!

-------------------------------------------------- -
Dinner & Concert

A culinary and musical experience in Rome.
With your ticket before the concert, you can enjoy a delicious, typically Roman menu prepared by a renowned chef in the restaurant "Le Lanterne" (Via della Pilotta 21) in front of the concert hall.

You will come close to Roman cuisine, the only one that turns simple ingredients into high quality and refined dishes.
Dinner: 18.30

Restaurant "Le Lanterne" Via della Pilotta, 21

Subject to change.