Steffen Henssler - Schedule, Program & Tickets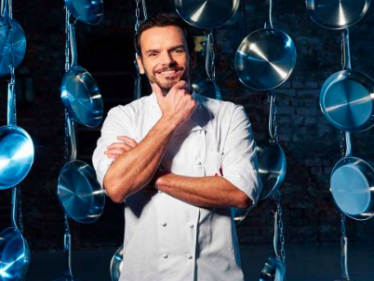 Steffen Henssler
TV chef Steffen Henssler wants to know.

After his unplugged club tour in autumn 2019, he returns to the big stages in 2020. There, the world record holder (for the "largest audience on a live cooking show") presents his brand new program "Manche Mögens Heiss - Henssler live".

That Steffen Henssler does not shy away from the heat, he has proven several times live and in his TV shows. And so the fans can look forward to a more than fiery show next year. With new and surprising recipes, which he prepares live on stage, he takes the audience on a journey into the Henssler cosmos.

It also becomes entertaining whenever Steffen Henssler, who has just returned to television with "Grill den Henssler", tells his incredible stories between cooking sessions. The multiple restaurant owner does not mince his words and carries his heart on his tongue as always.

Steffen Henssler can hardly wait for appearances on the big stages: "Anyone who knows me knows that I'm burning at the live shows and always wants to ignite the fireworks both at the stove and verbally. That's my claim. The audience can already look forward to a hot evening. "
Subject to change.