Bälle in Wien - Programm & Tickets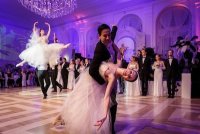 Built in 1865 - 1867 in Italian renaissance style, the Kursalon Wien is one of the most exclusive buildings in Vienna. The Strauss brothers celebrated their greatest successes in this building. Dances and promenade concerts filled this house with an atmosphere full of waltz enchantment and zest for life. With the Johann Strauss Ball this tradition continues every year.
Der Wiener Opernball 2019
Staatsoper, Opernring 2, 1010 Vienna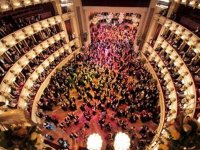 Once a year, the Vienna State Opera for the most festive and most famous ballroom in the world - the Vienna Opera Ball. This unique festival always is the undisputed center of the whole ball season - already alone the enormous international appeal proves this. Simultaneously, the Vienna Opera Ball is a ball of artists who give this evening a special flair.