Schwanensee - Schedule, Program & Tickets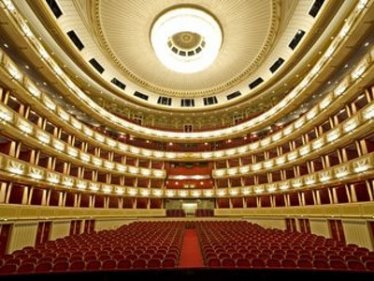 Schwanensee
CONDUCTOR Paul Connelly
CHOREOGRAPHY AND PRESENTATION Rudolf Nureyev after Marius Petipa and Lev Ivanov
MUSIC Peter I. Tchaikovsky
EQUIPMENT Luisa Spinatelli
LIGHT Marion Hewlett
STUDYING Manuel Legris

On October 15, 1964, the ballet world looked to Vienna. At the age of 26, Rudolf Nureyev, the most important dancer of the second half of the twentieth century, had compiled his version of Swan Lake, probably the most important work of the entire ballet literature, for the Vienna State Opera Ballet. The performance wrote ballet story. Three years after his departure to the West, Nureyev, who had come from the Soviet Union, succeeded in enriching the reception of the Tchaikovsky Ballet, which had run on choreographically different lines, with a new, convincing interpretation. His guiding idea was the revaluation of the male lead role and their equality with the role of the ballerina. Performed more than 200 times in the Haus am Ring and on guest performances until 2009, Manuel Legris brings Nurejew back to the stage in Vienna's Swan Lake, which he created fifty years ago. Luisa Spinatelli is responsible for the new equipment, which is inspired by the fantastic world of the Bavarian King Ludwig II.

Subject to change.