Sascha Grammel - Schedule, Program & Tickets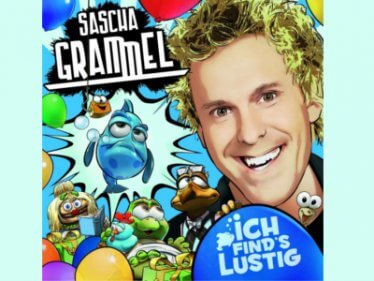 Sascha Grammel
Puppet comedy king Sascha Grammel comes with his new stage show "I FIND'S FUNNY" and has returned all his favorite dolls in their luggage.

Ventriloquist, puppeteer and comedian Sascha Grammel conquered with its new program "I FIND'S FUNNY" the stages. Here as always in tow: Freundchen Grammels alter ego and lovingly-boorish Adler pheasant Frederic "Tschakka" Freiherr von furrow bottoms, the irresistibly sweet and naive turtles lady Josie, the quirky hamburger Ecotrophologist and near-bestselling author Professor Doctor Peter Hoe, and the four- to six-armed aliens Mr Schröder, his shooting star Ursula, exactly, Ursula, and all sorts of fluffy turquoise colored show chickens. Say: All dolls are back with good on board Grammels mood Kahn! Yes, even Except Rüdiger! Ahoy!

With "ICH FIND'S LUSTIG" ignites Spandau unpunctual ventriloquist blonde Sascha Grammel his next, crazy-bizarre Puppet comedy hall fireworks. Never was Sascha grammeliger. And this time he even goes before a haircut ... it certainly promises.

Subject to change.