Rudolf Buchbinder mit Gianandrea Noseda - Schedule, Program & Tickets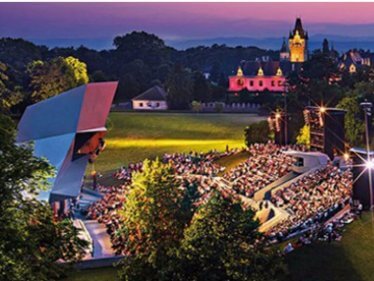 Rudolf Buchbinder mit Gianandrea Noseda
GRAFENEGG - AUDITORIUM

INSTRUMENTATION

SCHAROUN ENSEMBLE BERLIN, ensemble
PROGRAMME

Wolfgang Amadeus Mozart
Divertimento D-Dur KV 251 «Nannerl-Septett»

Benjamin Britten

Phantasy Quartet for Oboe and string trio in f minor op. 2

-Interval-

Franz Schubert
Octet in F major D 803

The Scharoun Ensemble Berlin was founded over 30 years ago by members of the Berlin Philharmonic and is one of the most distinctive chamber music groups of our time. In classical octet formation, the ensemble covers a range of music from the baroque to chamber works of the classical and Romantic periods to contemporary music.

For the final matinee of the 2015 festival, the musicians have selected some of the cornerstones of their repertoire including works by Franz Schubert, Benjamin Britten and Wolfgang Amadeus Mozart.