Romeo und Julia - Schedule, Program & Tickets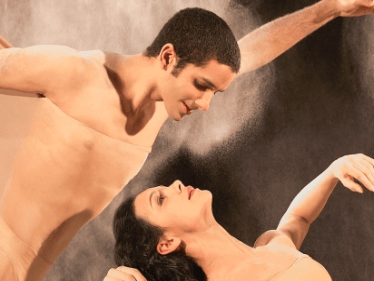 Romeo und Julia
Verona is home to two families that have fought each other for generations, the Montagues and the Capulets. Ironically, the son of one family and the daughter of the other fall in love, as they say, "immortal" into each other. A love that is not transferable to the respective friends and relatives. When Father Capulet destined a husband for Julia, the lovers see only one chance: Julia's fake death is her desperate attempt to escape the hopelessness of social demands. But her supposedly perfect plan ends fatally.

Romeo and Juliet are probably the most famous lovers in the world. But is not it the insurmountable obstacles that made this young love grow immeasurably? A society that carries on a feud for generations, not only forms the breeding ground for profound hatred, but also for exuberant love.

Shakespeare wrote a story with "Romeo and Juliet" that seems perfect for an adaptation in dance. In his own powerful imagination and emotional dance language Reginaldo Oliveira feels in his new creation with the music Sergei Prokofiev of unconditional unconditional love under futile conditions.

"Romeo and Juliet", first performed in Brno in 1938, is still considered one of the highlights in the musical oeuvre of the Russian composer Sergei Prokofiev (1891-1953). The rich and varied instrumentation, the rhythmic complexity of the score and the masterly melodic variety combined with psychological clarity make Sergei Prokofiev's composition to one of the greatest ballet music of the 20th century.

After his public and press celebrated interpretation of Shakespeare's "Othello" Reginaldo Oliveira is now dedicated to another material of the famous Renaissance poet. As an artistic partner, he and the stage designer Sebastian Hannak and the costume designer Judith Adam were able to win the team again, which has already put "Othello" in impressive pictures with him.
Subject to change.