Romeo und Julia - Ballett - Schedule, Program & Tickets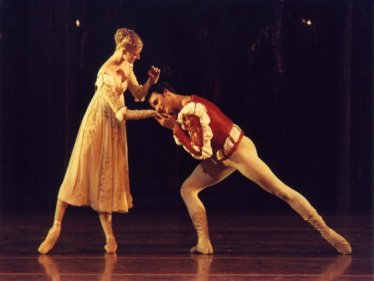 Romeo und Julia - Ballett
Composer: Sergej Prokofjew

Sergej Prokofjew | Komponist
Markus Lehtinen | Dirigent
John Cranko | Choreographie
Anne Woolliams | Einstudierung
Georgette Tsinguirides | Einstudierung
Tamas Detrich | Einstudierung
Jürgen Rose | Ausstattung

John Cranko's version of Sergei Prokofiev in the thirties of the 20th Century for the ballet stage set to music Shakespearean tragedy originated in 1962 for the Stuttgart Ballet. Despite innumerable others, incurred before and after Cranko's confrontation with the fabric versions, is the captivating version of the British choreographer, which is characterized by seamless mesh transitioning from joy of life and violent death, hailed by many as the most successful in the performance history of this ballet. 1975, one and a half years after the death of the choreographer, got his model production in a rehearsal of Anne Woolliams and Georgette Tsinguirides to the Vienna State Opera.