Philharmonic Five «Popstars der Klassik» - Schedule, Program & Tickets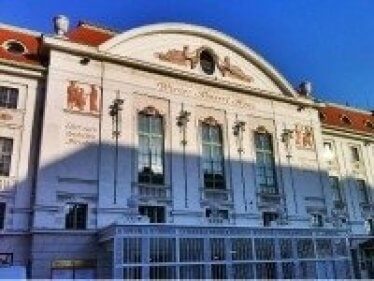 Philharmonic Five «Popstars der Klassik»
ARTIST
Philharmonic Five
Tibor Kováč, Violine
Ekaterina Frolova, Violine
Gerhard Marschner, Viola
Peter Somodari, Violoncello
Christopher Hinterhuber, Klavier

PROGRAM
Erich Wolfgang Korngold
Klavierquintett E-Dur op. 15 (1921-1922)

«Popstars of classical music»
Four members of the Vienna Philharmonic, together with one of the most brilliant piano virtuosos of our time, form the Philharmonic Five - a quintet of superlatives that can safely be called a new pioneer in the classical Viennese music scene. With a youthful work by the prodigy Erich Wolfgang Korngold, they approach the question of what Vivaldi, Falco, Mozart, Paganini and Liszt have in common: they all set the audience in euphoric ecstasy as "pop icons" of their own time.