Petruschka/ L'enfant Et Les Sortileges - Schedule, Program & Tickets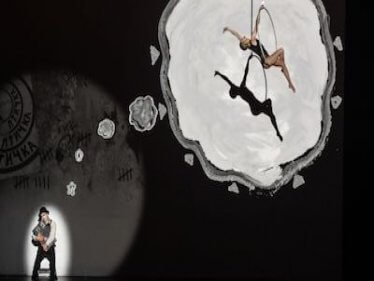 Petruschka/ L'enfant Et Les Sortileges
PETRUSCHKA Igor Strawinsky
Following the cult production of Mozart's 'Zauberflöte', which received worldwide acclaim and thrilled audiences in both Düsseldorf and Duisburg, this new encounter with the theatre company 1927 (Suzanne Andrade, Esme Appleton and Paul Barritt) presents two works which appear to be made for the unbounded imagination of these British stage magicians and their unique combination of animation and live performance. Both pieces originated in Paris during the early 20th century.

L'ENFANT ET LES SORTILÈGES Maurice Ravel
In Ravel's 'L'Enfant et les Sortilèges' a child is punished for being naughty and disobedient by being kept in his room. In his anger, he wrecks the furniture and tortures his cat. "I am wicked and free!" he shouts triumphantly. However his triumph is short-lived. As if in a nightmare the damaged items - an armchair, a clock, a teapot, even the wallpaper – come to life and take revenge on their assailant. Even nature and its inhabitants confront the child who begins to learn the consequences of his own actions. When he finally comes to take pity on an injured squirrel, the spirits vanish – for the time being...