Otello - Schedule, Program & Tickets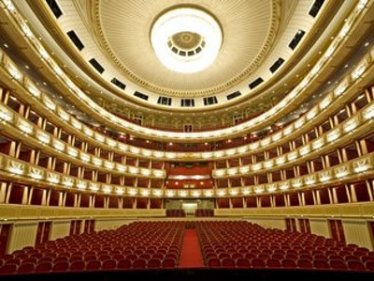 Otello
CONDUCTOR Myung-Whun Chung
DIRECTOR Adrian Noble
SET AND COSTUME DESIGN Dick Bird
LIGHTING Jean Kalman

Otello Aleksandrs Antonenko
Desdemona Olga Bezsmertna
Jago Vladislav Sulimsky

Verdi remained silent for a good 15 years, and – with the exception of revisions to his older operas – did not publish a single work of musical theatre. But then, in 1887, after an extended period of work, he presented his Otello. Based on Shakespeare's menacing drama, he created not only one of the most exciting works of opera, but also a profoundly modern one. One that masterfully plays with the emotional states of innocence and love, jealousy, envy and anger. In contrast to other popular Verdi operas, Otello was incorporated into the repertoire of the Vienna Opera almost immediately after its world première in 1888. The Wiener Staatsoper has since put on nearly 500 performances of Verdi's last opera in seven different productions. This sombre drama has now been given yet another interpretation, this time by stage director Adrian Noble – who has also directed Hansel and Gretel and Alcina at the opera house on the Ring.

Subject to change.