Orest - Schedule, Program & Tickets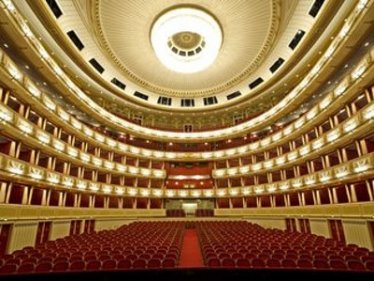 Orest
CONDUCTOR Michael Boder
DIRECTOR, STAGE AND LIGHT Marco Arturo Marelli
COSTUMES Falk Bauer
 
Orest Thomas Johannes Mayer
Menelaus Thomas Ebenstein
Apollon / Dyonisos Daniel Johansson
Hermione Audrey Luna
Helena Laura Aikin
Elektra Evelyn Herlitzius

"... burning intense" wrote the time after the premiere of Manfred Trojahn's Orest, the "FAZ" spoke of "extraordinary density and color". Conducted in 2011 in Amsterdam, Trojahn's Orest - the libretto is by the composer - recounts the myth of the mother murderer. It's about dealing with guilt and remembrance, about coping with the crime, about persecution and liberation. Trojahn treats the outer events like the inner pictures of Orestes into an expressive world of sound that impressively describes the ruggedness of his existence. So Orestes is a Fleeing and seeker who - so Trojahn - making only one mistake: "He thinks he can leave the guilt behind him - and he will not notice until late that he has to live with the guilt, to overcome them . "

Subject to change.