Zar und Zimmermann - Schedule, Program & Tickets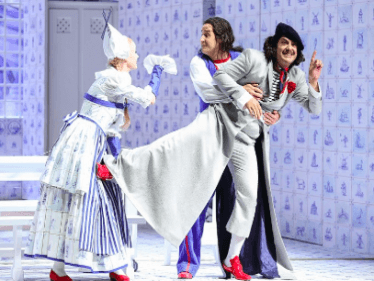 Zar und Zimmermann
In German with German surtitles

Tsar Peter I stays anonymously in Holland to gain knowledge of shipbuilding as a carpenter. Here he met the young Russian deserter Peter Ivanov. He is jealously in love with Marie, the niece of the simple-minded mayor van Bett. Various emissaries try to find the ruler. Due to the identical names of the two Peter, there are numerous confusions ...

Direction, set design and costumes Hinrich Horstkotte
Choreography Bohdana Szivacz
Chorus master Thomas Böttcher

Subject to changes.