Ein Deutsches Requiem - Schedule, Program & Tickets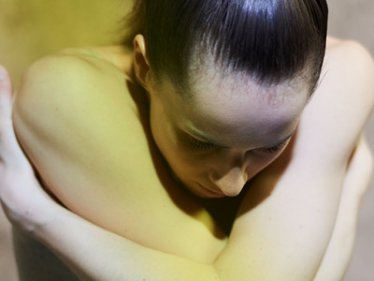 Ein Deutsches Requiem
Death is separation from the other and at the same time an approach to the unsearchable, communication with the sources of being and the infinite. With his "German Requiem" op. 45, Johannes Brahms created one of the most unusual versions of the funeral mass: he wanted to rise above all borders of religions, denominations and nations and would have accordingly "quite gladly left out the 'German'" and "simply set the 'people' ".

With Martin Schläpper's ballet "Ein Deutsches Requiem", one of the internationally most successful works by the new Vienna State Ballet Director comes to the Volksoper. Thrown back and forth between top and bottom, heaven and earth, the dancers fight against their being. But the world of this dance piece also knows moments of indescribable lightness: in the joyful leaps, in the powerful flinging of the arms, the subtle exploration of balances or the filigree discovery of the divine in the human opposite. A "deeply moving and inspiring ballet evening" (Ulrike Burgwinkel, WDR).

Choreography Martin Schläpfer
Composer Johannes Brahms
Set design by Florian Etti
Catherine Voeffray costumes
Light Volker Weinhart
Choir studies by Holger Kristen

Musical direction Christoph Altstaedt
SopranoAnita Götz
Baritone Günter Haumer

Subject to changes.