Die Fledermaus - Schedule, Program & Tickets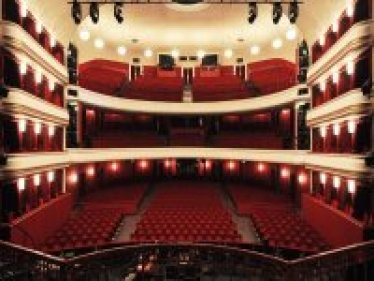 Die Fledermaus
retraining
Operetta by Johann Strauss

In German with English surtitles

Operetta pope Volker Klotz describes Die Fledermaus as the "ne plus ultra of Viennese operetta". The Volksoper is considered the most "Viennese" opera house in the city. So it is not surprising that we consider Johann Strauss's masterpiece to be our family silverware and cherish and care for every production of the work in our repertoire accordingly. No other work has been played more often at the Volksoper. The production that is currently in the repertoire has already passed through a few skilled hands: Originally staged by Robert Herzl, the production was staged again in 2006 under the direction of Heinz Zednik. For the inauguration of Lotte de Beer's directorship, Maria Happel polishes our family silverware as director and also plays - as the first woman in the history of the Volksoper - the legendary bailiff frog.

So we continue to fraternize and sister each other happily and join in the famous "Happy is he who forgets …" but still carefully ask ourselves whether perhaps one or the other thing needs to be changed. In any case, the following remains: the eponymous intrigue, imposture and lustful willingness to commit adultery on all sides, more appearances than reality in the best Offenbach tradition and the certainty of being able to blame champagne for everything in the end...

conductor
Alexander Joel

Scenic new production
Maria Happel

stage design
Pantelis Dessyllas

costumes
Doris Engl

based on original designs by
Evelyn Frank

choreography
Lili Clemente

choreography
Susanne Kirnbauer

Gabriel von Eisenstein
Carsten Süss
Rosalinde
Ursula Pfitzner
Adele
Hedwig Ritter
dr Falcon
Daniel Schmutzhard
Prince Orlofsky
Annelie Sophie Müller
Alfred
David Kerber
Frank
Marco Di Sapia
frog
Maria Happel
dr Blind
Karl-Michael Ebner

Subject to change.